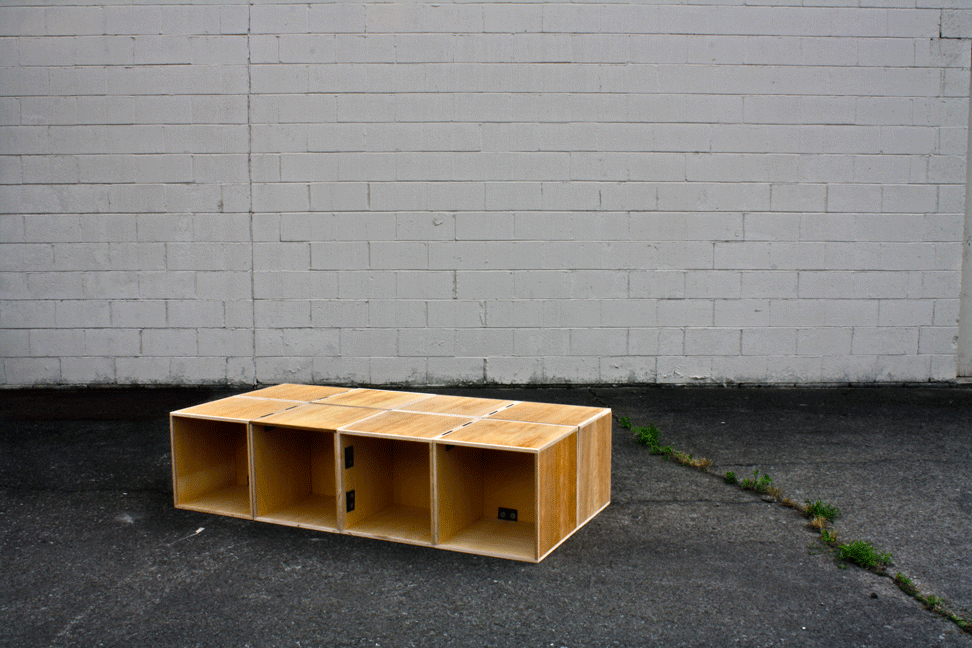 OVERVIEW
Inspiration
Optimum Dimensions
Hinges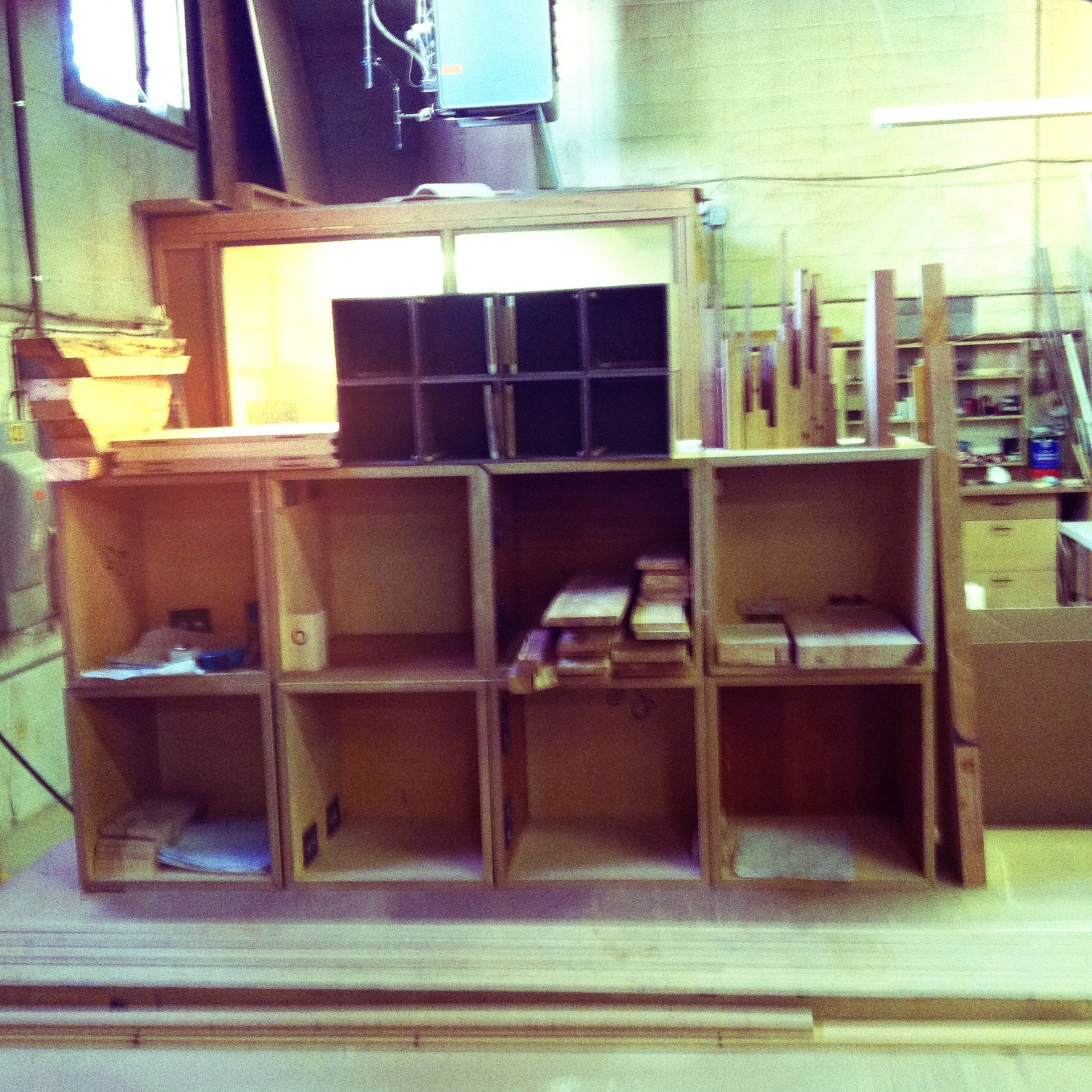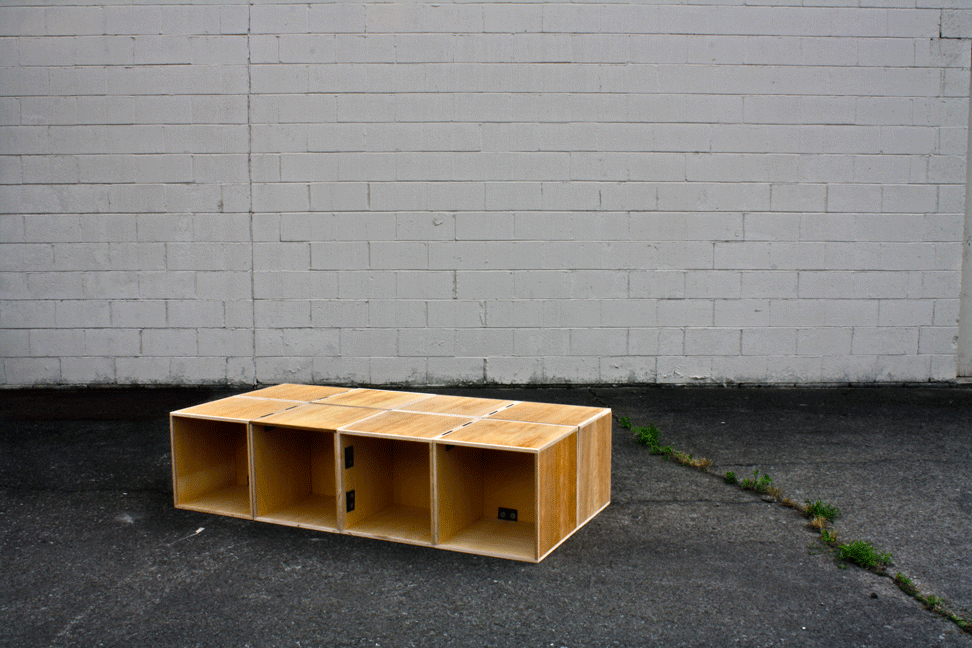 OVERVIEW
This an independent project that I undertook after being inspired by a small knick-knack that I purchased at a museum gift shop. The result of this serendipitous find was the design for a multipurpose, modular piece of furniture.
Inspiration
The object works on a very simple, but elegent principle: It consists of eight cubes with eight hinges, specifically placed to allow the eight cubes articulate and form to become one large cube or an elongated rectancular hexahedron. Each individual side of the cube is adorned with an image that when articulated combined to eight larger images. The function of the object is to be a take-away that promoted the museum. At the time, I thought it was such a novel concept that it must have potential for other applications.
I discovered that, by introducing an open face and given the right dimensions the concept would have a unique application in furniture in a piece that was not only multifunctional, but extremely modular.
Optimum Dimensions
With the constraint of a fixed proportion of 4x2x1 (LxWxH), the key to taking this novel concept and applying it to a multifunctional piece of furniture is a versatile dimension. By good chance, the OctoCube functions as a coffee table, sidetable, a twin-size bed frame, television stand and multiple shelving configurations; with little compromise with the dimensions of 75"x37.5"x18".
Hinges
The hinges are comprise of fabric and dowels. There is a slots in specific edges of the of the individual open face cubes that recieve the fabric hinges. The dowels are then slid into the fabric recesses, holding the hinges into place.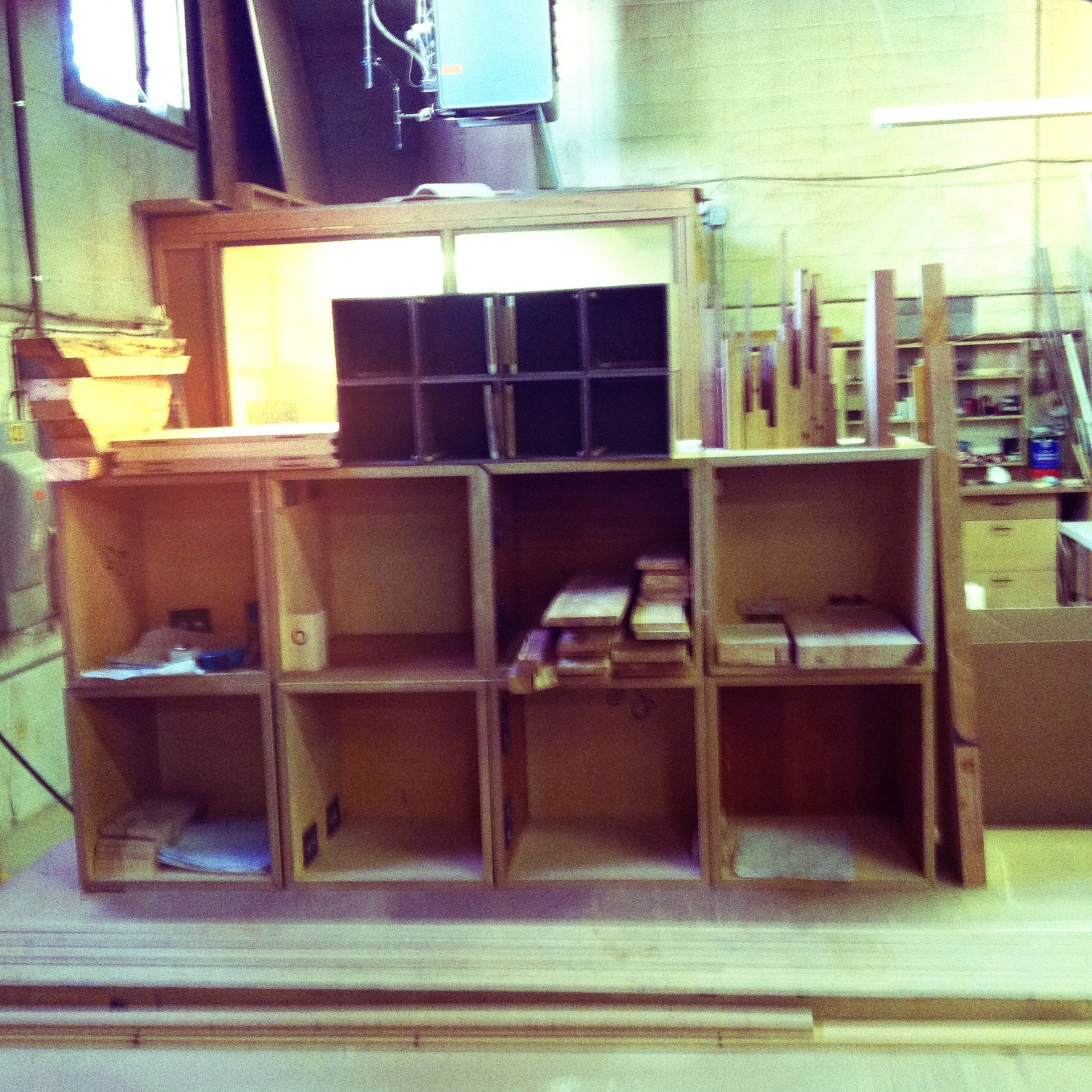 1
2
3
4
5
6
7
8
9
10
11
12
13
14
15
16
·
·
·
·
·
·
·
·
·
·
·
·
·
·
·
·